of Capt Ken Daubert's 
Designer Bass FROGs
™
It is designed with the ability to change the hook very quickly to replace a worn, dull or old hook or to change to a heavier custom hook made by Capt Ken. It can even be used with a different hook of your choice with a differing design or by another manufacturer. However, after 35 years of searching and testing, I believe that we have found the best hooks that work for the most people in most situations. You can learn more about the FROG Hook on the FROG Hook Page.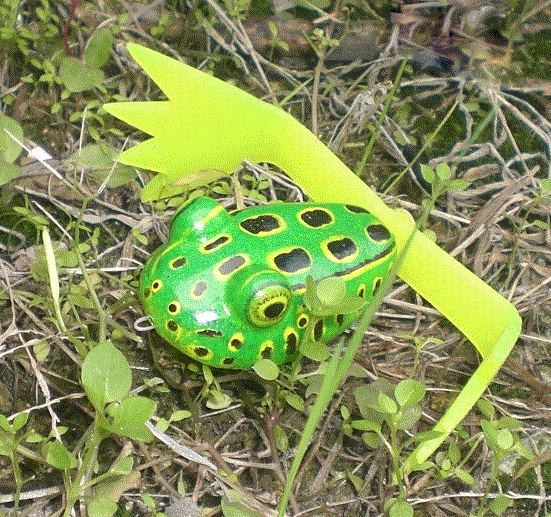 "The FROG Fishing Revolution"
It has changed greatly over the years, and it continues to evolve.
Quick-Change Hook System allows a change to any hook you would like to use.
Kicking action legs in various actions, styles, colors, and markings.
Also Quick-Change to "Skitter" Legs for "buzzing" over the surface to cover more water.
© 2015 All rights reserved without written permission